Shore Fire's Guide to SXSW 2018
We know you're firming up your SXSW schedule and so are we. Shore Fire has lots of exciting acts in Austin next week, and we want to make sure you have every chance to hear them.
Here are the latest shows and set times for all our SXSW-bound artists. Please reach out to each artists' contacts to learn more about Shore Fire at SXSW 2018. Email addresses can be found towards the bottom. And don't miss our VP Matt Hanks on the Chuck Berry panel Thursday afternoon, March 15th.
*
Monday, March 12
Tuesday, March 13
Wednesday, March 14
Thursday, March 15
Friday, March 16
Saturday, March 17
(PLEASE NOTE: all shows and times are subject to change. Click here to read this guide online.)
Our SXSW Artists: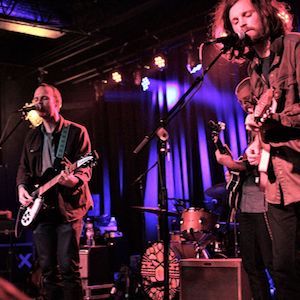 Belle Adair
Press Kit w/ Photos | YouTube | Contact: Max Lefkowitz
The Muscle Shoals four-piece, inspired more by Big Star and Teenage Fanclub than The Swampers or Wilson Pickett, play music from new album Tuscumbia (Single Lock Records). The band leans into their hometown's musical legacy to create a sound unlike anything from The Shoals region before: chiming guitars, meditative lyrics and, according to Rolling Stone, "blissful Britpop mixed with California country-rock cool."
*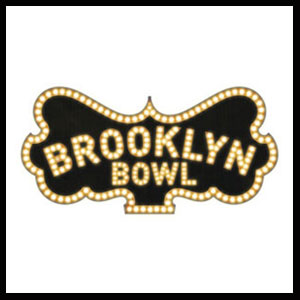 Brooklyn Bowl
Press Kit w/ Photos | YouTube | Contact: Jael Goldfine
Brooklyn Bowl, ranked NYC's busiest club of 2017 by Pollstar, partners with Harley-Davidson and Sailor Jerry for the Brooklyn Bowl Family Reunion, a three-day event at the Historic Scoot Inn. Influential publishers including Relix, Brooklyn Vegan, Consequence of Sound and This Song Is Sick showcase 24 live performances from Okkervil River, The Shacks and others reflecting the variety of music that Brooklyn Bowl brings to the world. The Brooklyn Bowl Family Reunion and Roadie Lounge will benefit the Live Like Lovey Foundation.
*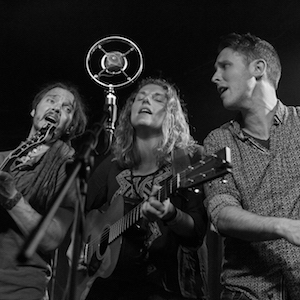 Dead Horses
Press Kit w/ Photos | YouTube | Contact: Amy Bailey
The Wisconsin four-piece performs music from their upcoming album My Mother The Moon, out 4/6. With new music produced by Ken Coomer (Wilco, Uncle Tupelo), the group's folk sound now carries a raw, revelatory and gospel-like weight that moves between sweeping orchestration, sparse fingerpicking and old-school bluegrass romps.
*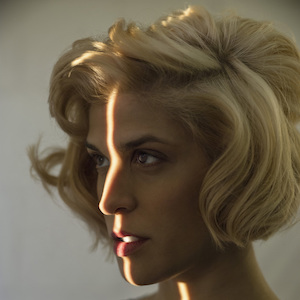 Dessa
Press Kit w/ Photos | YouTube | Contact: Josh Page
From writing pop anthems to rapping on Lin-Manuel Miranda's The Hamilton Mixtape, the rapper, songwriter, professor, New York Times Magazine-published essayist and member of the Doomtree hip-hop collective adds a newly found orchestral influence to her live show. At SXSW, Dessa will perform music from her new album Chime (Doomtree Records) with a full band.
*

Liza Anne
Press Kit w/ Photos | YouTube | Contact: Ally Norton
NPR calls Liza Anne's gritty anxious pop "internal warfare, externalized." After touring with Margaret Glaspy and Joseph and making her TV debut on Conan, Liza and her three-piece band perform new music from upcoming album Fine But Dying (3/9 via Arts & Crafts) and preview her national spring tour.
*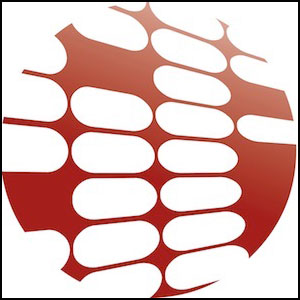 Matt Hanks
Contact: Email
Our Vice President participates in "CHUCK: 38 Years in the Making," a panel examining the unique challenges and opportunities presented by the legendary Chuck Berry's first new album in 38 years, released three months after his death. Hanks joins attorney Gary Pierson and Dualtone's Lori Kampa and Will McDonald on the panel.
*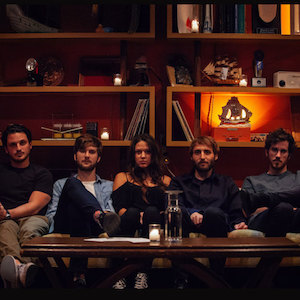 Mt. Joy
Press Kit w/ Photos | YouTube | Contact: Greg Jakubik
"Mt. Joy could be your new folk-rock heroes," declares Rolling Stone, and Billboard praises the band's "richly textured brand of Americana" that has brought them to Newport Folk Festival, Bonnaroo, Made In America and Lollapalooza. Following a recent tour with Neko Case and becoming NPR Music's Slingshot Artist for February, the LA-via-Philadelphia five-piece celebrates the release of their self-titled debut LP (3/2 via Dualtone Records) ahead of their headlining spring tour.
*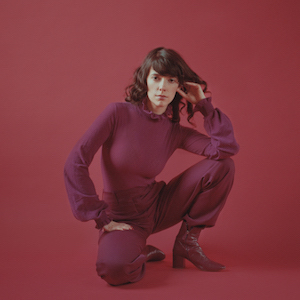 Natalie Prass
Press Kit w/ Photos | YouTube | Contact: Spencer Roth-Rose
On new album The Future and The Past (6/1 via ATO), Prass taps into dance grooves that glisten with '80s pop and '90s R&B. She also presents lush orchestrated ballads both celebratory and defiant, all of which will be previewed with her backing band this year at SXSW.
*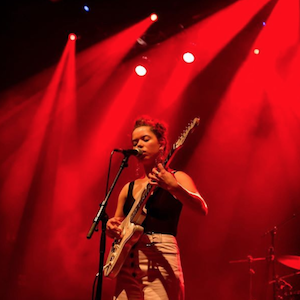 Nilüfer Yanya
Press Kit w/ Photos | YouTube | Contact: Josh Page
London's 22-year-old NPR Music Slingshot artist and "effortlessly smooth new soul star" (The Fader) brings her sparse yet emotional groove-driven show to the US before a series of headlining tours across Europe and the UK. "For a young artist, Yanya already has an impressive range, and her ability to render the highs and lows of life in her songs is no small feat," says Pitchfork, which named her one of its 'Rising' artists.
*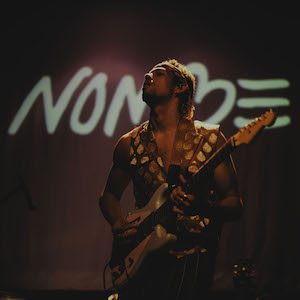 NoMBe
Press Kit w/ Photos | YouTube | Contact: Jael Goldfine
The Pharrell-endorsed electric soul prodigy previews new music from his upcoming debut LP, They Might've Even Loved Me, out 3/23 via TH3RD BRAIN Records. On stage, the Prince-esque guitarist and vocalist delivers an electrifying live show alongside his powerful three-piece all-female band, fully bringing to life his musical project as a tribute to femininity.
*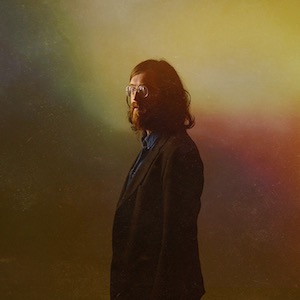 Okkervil River
Press Kit w/ Photos | YouTube | Contact: Ally Norton
Will Sheff and co. bring to life their electric and colorful upcoming album, In The Rainbow Rain (4/27 via ATO). These new songs are exuberant declarations of hope, featuring big blooms of synths and guitars, a chorus of backing vocals and a spirituality and gratitude akin to a modern secular gospel record.
*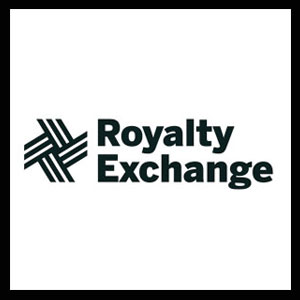 Royalty Exchange
Press Kit w/ Photos | Contact: Hannah Schwartz
Royalty Exchange, the world's largest online marketplace for royalties, helps artists and rightsholders raise money by connecting them with private investors looking for reliable, market-impervious income. Royalty Exchange is also the parent company of Royalty Flow, the "Eminem IPO" that will soon be hitting NASDAQ as the world's first publicly tradable music catalog. CEO Matt Smith will be on the "New Ways to Finance a Music Career" panel, and the company is sponsoring A2IM's annual members' brunch.
*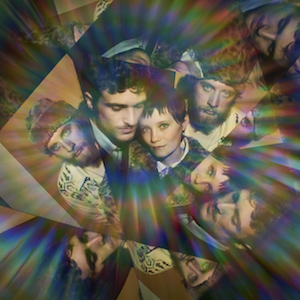 The Shacks
Press Kit w/ Photos | YouTube | Contact: Greg Jakubik
Steeped in the techniques of timeless R&B records and analog recording, these NPR Slingshot artists, a young New York City band whose members are barely into their 20s, create subversive, masterful pop replete with what NPR Music calls a "timeless, multi-generational warmth." Like their forthcoming debut album, Haze (3/30 via Big Crown Records), the band's shows fuse '60s girl groups, '70s funk and breezy, kaleidoscopic rock into an unconventionally modern sound.
*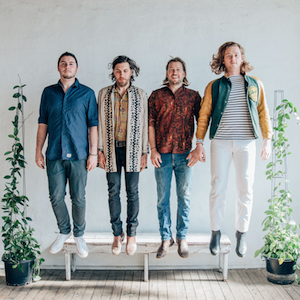 The Teskey Brothers
Press Kit w/ Photos | YouTube | Contact: Jael Goldfine
The Melbourne four-piece led by Josh and Sam Teskey combines a modern DIY ethos with classic American soul and blues. They independently recorded, produced and released their debut album Half Moon Harvest in Australia, which became a surprise Top 20 album and landed them a sold-out tour, packed showcases in LA, New York and London and an opening spot on Angus & Julia Stone's New Zealand tour.
*